Backpack Use
Avoid Pain from Backpack Use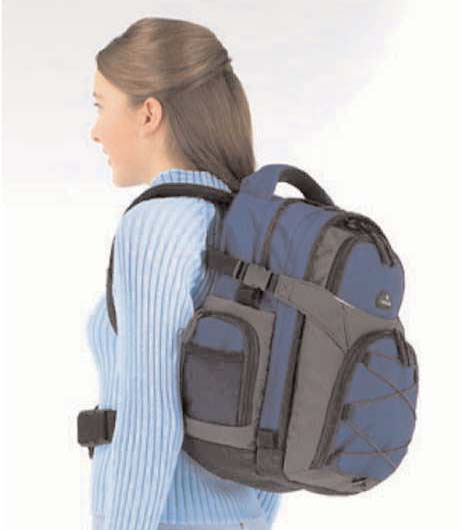 Back pain is pervasive among American adults, but a new and disturbing trend is emerging. Young children are suffering from back pain much earlier than previous generations, and the use of overweight backpacks is a contributing factor, according to the American Chiropractic Association (ACA). In fact, the U.S. Consumer Product Safety Commission reports that backpack-related injuries sent more than 7,000 people to the emergency room in 2001 alone.
"In my own practice, I have noticed a marked increase in the number of young children who are complaining about back, neck and shoulder pain," said Dr. Scott Bautch, of the ACA's Council on Occupational Health. "The first question I ask these patients is, 'Do you carry a backpack to school?' Almost always, the answer is 'yes.'"
This new back pain trend among youngsters isn't surprising when you consider the disproportionate amounts of weight they carry in their backpacks -often slung over just one shoulder. According to Dr. Bautch, a recent study conducted in Italy found that the average child carries a backpack that would be the equivalent of a 39-pound burden for the average adult man or a 29-pound load for the average adult woman. Of those children in the study who carried heavy backpacks to school, 60 percent had experienced back pain as a result.
Dr. Bautch also reports that preliminary results of studies being conducted in France show that the longer a child wears a backpack, the longer it takes for a curvature or deformity of the spine to correct itself. "The question that needs to be addressed next is, 'does it ever return to normal?'"
The results of these types of studies are especially important as more and more school districts – many of them in urban areas – remove lockers from the premises, forcing students to carry their books with them all day long.
The problem has become so widespread, that the California State Assembly recently passed legislation that would force school districts to develop ways of reducing the weight of students' backpacks. Similar legislation is being considered in New Jersey as well. The ACA suggests limiting the backpack's weight to no more than 10 percent of the child's body weight and urging the use of ergonomically correct backpacks.
What Can You Do?
The ACA offers the following tips to help prevent the needless pain that backpack misuse could cause the students in your household.
Make sure your child's backpack weighs no more than 10 percent of his or her body weight. A heavier backpack will cause your child to bend forward to support the weight on the back, rather than the shoulders.
The backpack should never hang more than four inches below the waistline. A backpack that hangs too low increases the weight on the shoulders, causing your child to lean forward when walking.
A backpack with individualized compartments helps in positioning the contents most effectively.
Make sure that pointy or bulky objects are packed away from the area that will rest on your child's back.
Bigger is not necessarily better. The more room there is in a backpack, the more your child will carry-and the heavier the backpack will be.
Urge your child to wear both shoulder straps. Lugging the backpack around by one strap can cause the disproportionate shift of weight to one side, leading to neck and muscle spasms, as well as low-back pain.
Wide, padded straps are very important. Nonpadded straps are uncomfortable, and can dig into your child's shoulders.
The shoulder straps should be adjustable so the backpack to fit to your child's body. Straps that are too loose can cause the backpack to dangle, causing spinal misalignment and pain.
If the backpack is still too heavy, talk to your child's teacher. Ask if your child could leave the heaviest books at school, and bring home only lighter hand-out materials or workbooks. Or encourage your local school district to purchase textbooks on CD-Rom.
Although the use of rollerpacks – or backpacks on wheels – has become popular in recent years, the ACA is now recommending that they be used cautiously and on a limited basis by only those students who are not physically able to carry a backpack. Some school districts have begun banning the use of rollerpacks because they clutter hallways, resulting in dangerous trips and falls.
Consider the ACA-endorsed Samsonite Chiropak, a school bag designed to ease much of the stress that carrying books can place on one's body. Among other features, the Chiropak offers comfortable body-contact surfaces and an adjustable hip/waist belt. For more information on the Chiropak, visit www.chiropak.com or www.samsonite.com.
Chiropractic Care Can Help
If you or your child experiences any pain or discomfort resulting from backpack use, call your doctor of chiropractic. Doctors of chiropractic are licensed and trained to diagnose and treat patients of all ages and will use a gentler type of treatment for children. In addition, doctors of chiropractic can also prescribe exercises designed to help children develop strong muscles, along with instruction in good nutrition, posture and sleeping habits.
Bike Fit Basics
Whether you ride on-road or off, pedal casually or competitively, it's important to pay close attention to how your bicycle fits your body. A properly fitted bike will allow you to ride comfortably and safely, avoid injury, and produce more power, so you go faster with the same or less effort.
In general, when fitting a bicycle, there are five basic components to consider:
Frame size
Saddle (seat) height
Saddle position
Saddle tilt
Handlebar position
Frame Size
Frame size is perhaps the most important of all measurements because once you purchase the bike, there are very few—if any—minor adjustments that can affect the overall frame.
Frame size is not necessarily dependent on your height; rather, it is more a matter of leg length. Simply, the frame should be easily straddled with both feet flat on the ground, and with perhaps an inch or two of clearance.
For a road or hybrid bike, you should have an inch or two of clearance between your crotch and the top tube.
For a mountain bike, clearance should be about four inches—especially if you plan to ride in rugged terrain where an unplanned dismount is likely.
Note that frame sizes come in inches or centimeters, depending on the manufacturer. Also, a 21-inch frame from one company may fit very differently from the same size made by another manufacturer. Last, frame size is not the same as wheel size, which is commonly used in sizing kids' bikes.
Saddle Height
A saddle (seat) set too high or too low can cause pain and lead to injuries of the back and knees, and it will also affect the efficiency of each pedal stroke. As a starting point, set the saddle height so that your knee is slightly bent when the pedal is at its lowest position and the ball of your foot is on the pedal. It is recommended to make adjustments in very small increments and, if applicable, to wear your cycling shoes during the adjustment process.
Saddle Position
To check the saddle position, sit on your bicycle—using a friend or a stationary object to keep yourself balanced—and rotate your pedals until they are horizontal (at the 3 o'clock and 9 o'clock positions). If your saddle is positioned properly, your forward knee should be directly over the respective pedal axle (with the ball of your foot on the pedal). For precise measurement, use a plumb-bob to help you visualize the alignment. If adjustments are needed, loosen the seat post and slide the seat saddle forward or backward, keeping the seat level.
Saddle Tilt and Design
Generally speaking, your saddle should be level. Check this adjustment by using a carpenter's level balanced on the saddle while the bike is on level ground. If your saddle tips too much in either direction, pressure will be placed on your arms, shoulders, and lower back. Saddle selection is a matter of personal preference. Saddles come in gender-specific, comfort, and performance models. For example, women-specific saddles are wider at the back, have a shorter nose and usually have a soft or cut-out section in the middle. Men's saddles may also have cut-outs. When selecting a saddle, try several to find one that fits you well.
In addition to proper bike fit, there are many accessories that will help make your ride more comfortable, such as padded gloves, shorts, and even gel seat cushions.
Handlebar Position and Distance
Handlebar setup is a matter of personal preference because it will affect shoulder, neck, and back comfort. Generally, handlebars are positioned higher for comfort (a more upright riding position) and lower for improved aerodynamics.
Consult a Professional
The above suggestions are general guidelines only. A quality bike shop should make the necessary adjustments for you or offer to help you fine-tune the fit of your bike, which is crucial to reduce wear and tear on the body, as well as minimize injuries. If there isn't a bike pro at the shop you're using, find one at another shop.
Visit the Web site of the National Bicycle Dealers Association to locate a nearby retailer. (Go to https://nbda.com and click on "Dealer Finder.") Professional bicycle retailers can fit you properly to a bike, assemble it professionally, and give you the advice and continuing service you need to ride safely and comfortably.
Child Car Seats
Buckle Up to Save Lives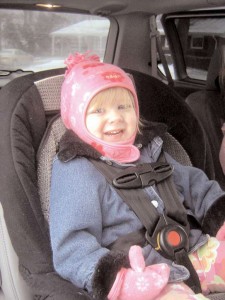 Motor vehicle crashes are the leading cause of death for children ages 2 to 14. Many child car restraints are still used incorrectly, or not at all, despite safety rules in every state that require children of certain ages to be restrained in approved seats. In recent years, safe driving campaigns and state safety laws have educated parents about the importance of using car seats for their small children.
While car accidents can be dangerous for all passengers, small children are especially at risk. The weight of the head of a child makes the neck much more vulnerable to injury. The infant has little control in the muscles of the neck, and the head can bounce from side to side and fall forward, which can cause serious spine and neck injuries. Children also have more flexible upper bodies and shoulders.
Car Seat Recommendations
Use the car seat appropriate for the age and size of your child. A newborn infant and a 3- year-old toddler require different seat types.
• Car seats for infants should always face the rear of the car—to spread the impact of a possible crash more evenly along the back and shoulders, providing more neck protection.
Always place car seats in the back seat of the car—ideally in the center. This is especially important in cars equipped with air bags. If an air bag deploys, the force could seriously injure or kill a child in the front seat.
Properly secure the car seat to the seat of the vehicle. Place it at a 45-degree angle to support the head of the infant or child.
Fasten the lap harness low and as close to the hips as possible—never around the waist. Also, fasten the shoulder harness securely, and make sure the straps lie flat against the body. Twisted straps can cause additional injury and may keep the seat from working properly.
Use a retention or shoulder harness clip (if provided by the manufacturer) when securing a child safety seat with the shoulder harness. Fasten the clip close to the armpit of the infant or child and snugly between the legs.
Don't use a car seat that has been in a serious accident—it could be damaged and won't protect your child.
Be sure the seat meets federal motor vehicle safety seat standards. Consult the owner's manual, or contact the manufacturer for that information. All car seats should have an owner's manual and instruction booklet. To find a child safety seat inspection site near you, log on to: www.nhtsa.gov/cps/cpsfitting.
The NHTSA's "4 Steps for Kids" guidelines show which restraint should be used for each stage of a child's development. The four steps are:
Rear-facing infant seats in the back seat from birth to at least 1 year old (at least 20 lbs.)
Forward-facing toddler seats in the back seat from age 1 to about age 4 (20 to 40 lbs.)
Booster seats in the back seat from about age 4 (40 lbs.) to at least age 8, unless 4' 9" tall.
Safety belts at age 8 or older, or taller than 4' 9". All children 12 and under should ride in the back seat.
If you or your child have been involved in a serious automobile accident and have experienced neck and/or back discomfort, consider a visit to a doctor of chiropractic (DC).
Computer Ergonomics
Computer Ergonomics and Children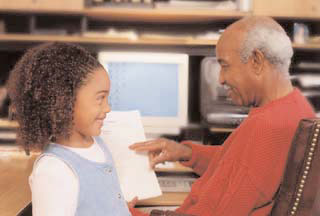 At least 70 percent of America's 30 million elementary school students use computers, according to a recent New York Times article. As a result of this increased usage, doctors of chiropractic are treating more young patients suffering from the effects of working at computer stations that are either designed for adults or poorly designed for children. Many children are already suffering from repetitive motion injuries (RMI) such as carpal tunnel syndrome and chronic pain in the hands, back, neck and shoulders.
A recently published study conducted by a team of researchers from Cornell University found that 40 percent of the elementary school children they studied used computer workstations that put them at postural risk. The remaining 60 percent scored in a range indicating "some concern."
"Emphasis needs to be placed on teaching children how to properly use computer workstations," stated Dr. Scott Bautch, of the American Chiropractic Association's Council on Occupational Health.
"Poor work habits and computer workstations that don't fit a child's body during the developing years can have harmful physical effects that can last a lifetime. Parents need to be just as concerned about their children's interaction with their computer workstations as they are with any activities that may affect their children's long-term health," added Dr. Bautch.
What Can You Do?
If children and adults in your home share the same computer workstation, make certain that the workstation can be modified for each child's use.
Position the computer monitor so the top of the screen is at or below the child's eye level. This can be accomplished by taking the computer off its base or stand, or having the child sit on firm pillows or phone books to reach the desired height.
Make sure the chair at the workstation fits the child correctly. An ergonomic back cushion, pillow or a rolled-up towel can be placed in the small of the child's back for added back support.
There should be two inches between the front edge of the seat and the back of the knees. The chair should have arm supports so that elbows are resting within a 70- to 135-degree angle to the computer keyboard. Wrists should be in a neutral position while typing– not angled up or down. The mousing surface should be close to the keyboard so your child doesn't have to hold the arm out.
The child's knees should be positioned at an approximate 90- to 120-degree angle. To accomplish this angle, feet can be placed on a foot rest, box, stool or similar object.
Reduce eyestrain by making sure there is adequate lighting and that there is no glare on the monitor screen. Use an antiglare screen if necessary.
Limit your child's time at the computer and make sure he or she takes periodic stretch breaks during computing time. Stretches can include: clenching hands into fists and moving them in 10 circles inward and 10 circles outward; placing hands in a praying position and squeezing them together for 10 seconds and then pointing them downward and squeezing them together for 10 seconds; spreading fingers apart and then closing them one by one; standing and wrapping arms around the body and turning all the way to the left and then all the way to the right.
Your child's muscles need adequate hydration to work properly and avoid injury. Encourage your child to drink four 8-ounce glasses of water a day. Carbonated beverages, juices and other sweet drinks are not a substitute.
Urge your child's school or PTA officials to provide education on correct computer ergonomics and to install ergonomically correct workstations.
"If your child continues to complain of pain and strain from sitting at a computer, see a doctor of chiropractic," urges Dr. Bautch. "A chiropractor can help alleviate your child's pain and help prevent further injury."
Fall Prevention
Preventing Falls Among Older Adults
Perhaps you know someone who's been injured, disabled or even killed by a fall. Or maybe you've taken a spill yourself and are afraid the next one could be worse. As we age, time takes its toll on the bodily systems that keep us balanced and standing upright. For example, you may not see or hear as well, which can affect your coordination. Nerves that carry information from your brain to your muscles may fray and deteriorate, slowing your reaction time and making it more difficult to move away from oncoming pedestrians or adjust to icy patches on a sidewalk. Normal declines in muscle strength and joint flexibility can hinder your ability to stand, walk and rise from chairs.
In 2003, more than 1.8 million seniors were treated in hospital emergency rooms for fall-related injuries and of those treated, more than 421,000 were hospitalized. You needn't let the fear of falling rule your life, however, as many falls and fall-related injuries are preventable. Through scientific studies, researchers have identified a number of modifiable risk factors that increase the likelihood of a fall, including medication side effects, loss of limb sensation, poor eyesight, tripping hazards within the home, and lack of physical activity.
The American Chiropractic Association recommends the following fall-prevention tips:
Perform a home safety check
At least one-third of all falls involve hazards within the home. Most commonly, people trip over objects on the floor. See the Home Safety Checklist and work with a family member or health care provider to evaluate your home for potential hazards and minimize your risk of injury.
Begin a regular exercise program
Consider a general exercise program that includes activities such as walking, water workouts or tai chi—a gentle exercise that involves slow and graceful dancelike movements. Exercise reduces your risk of falls by improving your strength, balance, coordination and flexibility.
In an experimental study published in the Journal of Advanced Nursing, scientists investigated the effectiveness of tai chi, an ancient Chinese martial art that helps improve balance and flexibility, in helping reduce the incidence of falls in the elderly. Patients who participated in a 12-week tai chi program, practicing Sunstyle tai chi 3 times a week, significantly increased knee and ankle muscle strength and improved flexibility and mobility compared with a group that did not participate in the exercise program. Tai chi participants were almost twice less likely to experience a fall.
Review your medications
Your risk of falling may increase if you take certain prescription medications to treat age-related medical conditions. Many medications have side effects that can affect your brain function and lead to dizziness or light headedness. Taking multiple medications magnifies the risk, as does combining prescription drugs with alcohol, over-the-counter allergy or sleeping medications, painkillers, or cough suppressants. Ask your prescribing physician to review your medications and reduce your chances of falling by using the lowest effective dosage. Also, discuss the need for walking aids or supports while taking medications that can affect balance.
Have your vision checked
Reduced vision increases risk of falls. Age-related vision diseases, including cataracts and glaucoma, can alter your depth perception, visual acuity and susceptibility to glare. These limitations hinder your ability to move safely. It is important to have regular check-ups with your ophthalmologist. Also, regularly clean your glasses to improve visibility.
Preventing osteoporosis
Osteoporosis makes bones less resistant to stress and more likely to fracture. Caused by hormonal changes, calcium and vitamin D deficiencies, and a decrease in physical activity, osteoporosis is a chief cause of fractures in older adults, especially women.
To help limit the effects of osteoporosis, be sure to eat or drink sufficient calcium. Calcium-rich foods include milk, yogurt, cheese, fish and shellfish, broccoli, soybeans, collards and turnip greens, tofu and almonds. In addition, consume sufficient amounts of vitamin D to enhance the absorption of calcium into the bloodstream. Vitamin D is formed naturally in the body after exposure to sunlight, but older adults may need a supplement.
Falls don't have to be a part of getting older. You have the power to stay securely on your feet. A physical activity program, lifestyle changes, and home improvements may further reduce your risk. But if you do find yourself falling, take steps to reduce your risk of serious injury. If possible, fall forward on your hands or land on your buttocks—but not on your spine. Also, as you fall, protect your head from striking furniture or the floor.
If you live alone, and are afraid no one will help you if you fall, ask someone to check on you once a day. Or consider paying for an emergency-monitoring company that responds to your call for help 24 hours a day.
Healthy Aging
The number of people living longer is increasing dramatically. An estimated 4.2 million U.S. residents now fall into the age group of the "oldest old"—85 years and older—with more than 40,000 having reached the age of 100. In fact, centenarians (those 100 and older) are the fastest-growing subpopulation of the elderly, and by 2050, according to census projections, 1 million Americans will celebrate their 100th birthdays.
At the same time, a growing body of evidence suggests that good genes are only a small part of the longevity puzzle. In fact, researchers now believe that chronic illness is not an inevitable consequence of aging, but it results more often from lifestyle choices that we're perfectly free to reject.
So what are centenarians' secrets to healthy old age?
Experts recommend the following:
Embrace a Positive Attitude
Centenarians tend be very optimistic and always hope for the best. According to research, having a positive attitude is key to the ability to live longer and can lead to a healthier, higher quality of life. Researchers speculate that positive emotions may directly affect overall health, perhaps through direct mechanisms, such as immune function, or indirectly, for example, by strengthening social support networks.
Stimulate Your Mind
Research shows the more educated we are, the longer we live. And the benefits of education are even more pronounced when learning continues throughout our lives. Most centenarians take advantage of opportunities and possibilities that have not been available to them earlier in their lives, such as second careers, volunteer activities, musical instruction, writing, various classes in areas of interest or travel. In addition, you may want to consider mentally challenging activities such as crossword puzzles or learning a new language.
Limit Stress and Stay Connected
Protect your mental and physical health by managing your stress at work and at home. Humor, meditation, exercise and optimism are good ways to naturally reduce stress and relieve tension.
Stay in touch with family and friends. Those who maintain a close network of social support do best. Social contacts may encourage us to take better care of ourselves—by cutting down on smoking and drinking, for example, or seeking medical treatment earlier for symptoms that may indicate serious problems. Friends may also help us get through difficult times by offering coping mechanisms and having a positive effect on mood and self-esteem.
Take Advantage of Your Genes
Good health practices will help you make up for at least some of the genetic difference between you and centenarians. Essentially, you can compensate for bad genes by healthy living—or ruin perfectly good genes with poor habits. Smoking and excessive alcohol intake, for example, increase the risk of many chronic diseases. As you age, be sure to get regular health screenings.
Support Your Body with Exercise
Find fun ways to stay in shape, such as dancing, gardening, swimming, walking or jogging. Include strength training, as directed by a personal trainer or health care provider, to maintain muscle mass. Increased muscle tissue burns fat more efficiently, reduces your heart disease risk, and lessens your chance of a broken hip from falling. For adults, a minimum of 30 minutes of moderate physical activity on most days of the week is recommended.
Make Healthy Diet Choices
What you eat and drink—and what you don't eat and drink—can make a big difference to your health. To prevent weight gain and maintain good health, pay special attention to eating efficiently. Choose foods that maximize nutritional value and minimize calories. Overly processed foods often contain more calories and fewer nutrients. Choose, instead, whole, natural foods like fruits and vegetables, whole grains, good (unsaturated) fats, nuts, legumes and healthy sources of protein (white meat, fish and eggs).
Choose a Good Health Care Provider
Even if you are healthy and make good preventative choices, it is essential to have access to a good, trustworthy health care provider.
A health care provider should:
Know and support all forms of healing and various approaches to health care to present patients with the most effective, safest preventative or treatment options available.
Emphasize prevention and whole-person wellness.
Teach healthy living practices.
Involve patients in decisions regarding their care—except for acute, potentially life-threatening emergencies.
Encourage patients to be responsible for their health.
Chiropractic Care Can Help
Talk to your doctor of chiropractic about other ways to improve your quality of life. Doctors of chiropractic are trained and licensed to examine and treat the entire body with specific emphasis on the nervous and musculoskeletal systems, wellness and prevention.
Healthy Fashion Tips
Looking your best might not always be the best thing for you. Today's society is extremely fashion and style conscious. Unfortunately, clothing designers and stylists aim to please by creating unique looks that might not always be practical or even comfortable.
The look of the season shows runway models in high platform heels and tight skirts or pants. Models have perfected the runway "walk," but the popular looks and accessories are frequently impractical and could create leg, back, and spine or neck problems. "Sometimes I see a woman walking down the street with high heels and a two-ton bag, and I want to stop her and make her aware of what she is doing to her body," says Dr. Jerome McAndrews.
Women generally wear high heels to complement an outfit, not for comfort, but some might not realize that these shoes can cause serious discomfort in the feet and can also exacerbate back pain. High heels alter the balanced position of a person's body. When a woman wears high heels, a new dynamic equilibrium occurs.
Dr. McAndrews compared the musculoskeletal system to a mobile, hanging in dynamic equilibrium, each part balancing the other. If one part becomes 'fixed,' the whole system will compensate with a movement or restriction. Essentially, wearing high heels for any length of time increases the normal forward curve of the back and causes the pelvis to tip forward. This alters the normal configuration of the pelvis and spine necessary for the body to maintain a center of gravity.
"The legs are the foundation of the musculoskeletal system, and a person standing flat-footed or barefooted would be completely balanced," said Dr. McAndrews. "While standing, the hamstrings are taut and both parts of the pelvis are stabilized so that the support is normal. By bringing the heel up, you encourage the shortness of the hamstring muscles."
Women and men alike fall into the fashion trap.However, women, more than men, tend to wear clothes that are too tight. Stylish tight tube skirts and tight pants can be attractive, but are often too restrictive. Clothing that is too tight can throw a person offbalance, and can make simple everyday tasks such as bending, sitting and walking become difficult . "Tight clothes restrict a person from moving comfortably, resulting in poor posture and misalignment of the spine," said Dr. McAndrews.
Another unhealthy fashion statement is the use of heavy purses, backpacks and handbags. Women and men tend to carry too many items in one bag, or briefcase, and are often not aware of the potential health risks associated with toting an excessive amount of "stuff." Carrying a bag with detectable weight—more than 10 percent of your body weight—can cause improper balance. When hiked over one shoulder, it interferes with the natural movement of the upper and lower body. "The person carrying the bag will hike one shoulder to subconsciously guard against the weight, holding the other shoulder immobile," said Dr. McAndrews. "This results in the unnatural counterbalance movement of one shoulder and little control over the movements of the arms and legs. Even worse, the spine curves toward the shoulder."
More and more people carry their credit cards, ATM cards and personal identification in the back pocket of their pants. This might be a convenient way of carrying the necessary items with you each day, but carrying your wallet in the back pocket of your pants can cause discomfort. Dr. McAndrews suggested men and women remove their wallets or other items before sitting for long periods of time. "Sitting on your wallet or card holder for the entire day will create a pocket in the muscle lying underneath the wallet, and whether your pants are tight or loose-fitting, this can result in discomfort or pain."
In today's society, it might be important to you to look fashionable, but it is more important to choose clothes, shoes and bags that are comfortable and that suit your style. By following and remembering these simple steps, it is possible to look and feel your best.
Choose comfortable shoes. If you must wear high heels, bring a pair of flat shoes along with you to change into should you become uncomfortable. If you walk to work, wear flat shoes and change into your more fashionable shoes when you arrive to alleviate any pain or discomfort.
If the shoe is uncomfortable while standing, chances are it will not be any more comfortable while walking. The wrong shoe can affect the body's center of gravity.
Choose supportive shoes. Designer spikes or non-supportive loafers may look nice but do not allow for easy, symmetrical walking.
While sitting, whether or not you are wearing heels, it is important to take frequent stretch breaks to alleviate atrophy of the hamstring muscles.
Avoid excessive wear of tight pants or clothing. If you prefer tighter clothes, choose styles that allow you to perform daily tasks with ease.
Select a briefcase or purse with a wide adjustable strap. Ideally, the strap should be long enough to place over the head. This evenly distributes the bulk of the weight across the body.
When carrying a bag, or briefcase, switch sides frequently to avoid placing the burden of the weight on one side of your body.
Take the time to empty unnecessary items from your bag.
Place all necessary items—such as wallets and cellular phones—in the front pockets of the bag. Stretching around to reach for your wallet can result in a pulled neck or back.
If you are driving or sitting for long periods of time, remove your wallet or card holder from the back pocket of your pants.
Designers and stylists tend to be more concerned about the way something looks rather than the way it feels. Listen to your body. One of the most important aspects of being in style and looking your best is to maintain healthy judgment. By following simple suggestions, being fashionable can be comfortable.
Healthy Spine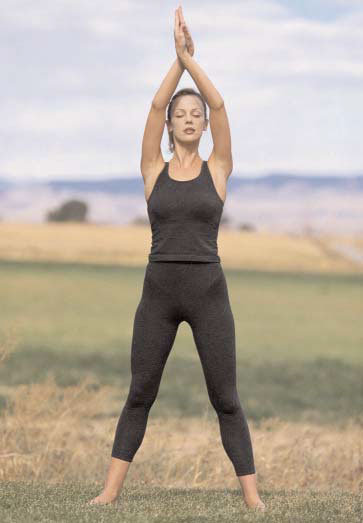 A healthy spine is an often overlooked and essential part of a healthy lifestyle. People who suffer from back pain, particularly if it is long-term, are generally less healthy than those who do not. In fact, back pain costs are staggering not only financially, but also in terms of lost time from work and because of psychosocial problems that arise during the healing process associated with long-term back pain.
Unfortunately, approximately 80-90% of the population suffers from spinal pain at some point. People who are overweight or obese, and who smoke, lift heavy objects, or had a previous episode of back pain, are more likely to experience back pain.
Because so many people suffer from spine pain, it's important for you to try to keep your spine as healthy as possible. Following simple posture, lifting, and healthy lifestyle guidelines can help you keep your back in good shape.
The American Chiropractic Association recommends the following spinal health tips:
Standing
When standing, keep one foot slightly in front of the other, with your knees slightly bent. This position helps to take the pressure off your low back.
Do not stand bent forward at the waist for prolonged periods of time. The muscles in your low back become deconditioned in this position, which may lead to pain.
Lifting
At all times, avoid twisting while lifting. Twisting is one of the most dangerous movements for your —spine, especially while lifting.
If the item is too heavy to lift, pushing it is easier on your back than pulling it. Whenever possible, use your legs, not your back or upper body, to push the item.
If you must lift a heavy item, get someone to help you.
Sitting
Keep your knees slightly higher than your hips, with your head up and back straight.
Avoid rolling your shoulders forward (slouching).
Try to maintain the natural curve in your low back.
Reaching and Bending
When reaching for something above shoulder level, stand on a stool. Straining to reach such objects may not only hurt your mid-back and neck, but it can also bring on shoulder problems.
Do NOT bend over at the waist to pick up items from the floor or a table.
Instead, kneel down on one knee, as close as possible to the item you are lifting, with the other foot flat on the floor and pick the item up.
Or bend at the knees, keep the item close to your body, and lift with your legs, not your back.
Carrying
When carrying objects, particularly if they are heavy, keep them as close to your body as possible.
Carrying two small objects—one in each hand—is often easier to handle than one large one.
Healthy Diet and Exercise
While the proverbial jury is still out, we suspect that extra weight puts undue strain on your spine. Keep within 10 lbs. of your ideal weight for a healthier back.
"Beer belly" is likely the worst culprit, as it puts unwanted pressure on the muscles, ligaments and tendons in your low back.
The most efficient and effective way to reduce weight is by eating a sensible diet and exercising regularly.
Consult with your doctor before beginning any exercise program, particularly if you have a health condition.
Sleeping
Sleeping on your back puts approximately 50 pounds of pressure on your spine. Other positions may be better.
Placing a pillow under your knees while lying on your back cuts the pressure on your spine roughly in half.
Lying on your side with a pillow between your knees may also reduce the pressure on your back.
Never sleep in a position that causes a portion of your spine to hurt. Most often, your body will tell you what position is best.
Quit Smoking
Smokers have more spine pain than nonsmokers, and they also heal more slowly when they have an episode of back pain because the chemicals in tobacco smoke restrict the flow of blood to the tissues in and around your spine.
While following these instructions is no guarantee that you'll be free from back pain for your entire life, it can certainly reduce your risk of developing it. These simple steps will help you keep your spine in good shape, making you a healthier, happier person.
Holiday Survival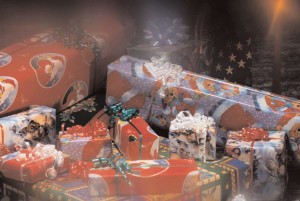 The day after Thanksgiving is a milestone of sorts in America. It reminds us of just how quickly the year has gone by – and how close we are to the holiday season. This realization – coupled with the fabulous sales at major department stores and malls everywhere – helps make the day after Thanksgiving our biggest shopping day of the year. And until we flip the calendar over to a new year, the chaos just doesn't let up.
"Our bodies have the capacity to do a little more than we normally do," says Dr. Scott Bautch, of the American Chiropractic Association's (ACA) Council on Occupational Health. "But our bodies do not adapt very well to doing a lot more than we normally do. Since the added demands of this season can stress the capacity of our bodies, we need to do everything we can to help ourselves. Eat right, drink plenty of water, stretch, exercise and take a few minutes to slow down and reflect on what the season is all about."
So relax and enjoy the holidays! Dr. Bautch and the ACA encourage you to consider the following tips to help keep you and your loved ones healthy, happy and safe this season.
Treat Holiday Shopping as an Athletic Event
Stay hydrated! Drink eight to ten 8-ounce glasses of water a day. (Coffee, tea, soft drinks and alcohol are diuretics/dehydrators. Don't substitute them for water.) On shopping days, you may need to drink even more water. Be sure to stretch before and after a long day of shopping.
When you are stressed-out, your muscles are less flexible than usual.
Wear shoes with plenty of cushioning in the soles to absorb the impact of walking on those hard shopping mall floors. According to recent studies, 60% of women report wearing shoes that are uncomfortable.
Make sure the clothing you wear is as comfortable as possible. It's a good idea to wear layers, because you may be going from a cold environment (outdoors) to a warm environment (indoors).
Leave your purse at home. Wear a light fanny pack, or if necessary, a light backpack instead.
Pack only those items that are absolutely essential (driver's license, credit card, etc.).
If you start to feel some pain, nip it in the bud.
Apply an ice bag to the affected area for 20 minutes, then take it off for a couple of hours.
Repeat a couple of times each day over the next day or two.
"During the holiday season, we're running at absolute maximum capacity, which can lead to stress and even depression," says Dr. Bautch. "Why do so many people become depressed around the holidays? We need to stretch and stay hydrated to increase our capacity, so we are not overwhelmed by the activities of the season."
Plan Frequent Breaks During Your
Shopping Day.
During a day of heavy shopping, most people should take a break every 45 minutes. Those with less stamina may even need to take a break every 20-30 minutes. If you work in a physically demanding job where you are accustomed to being on your feet most of the day, you may be able to get away with taking less frequent breaks.
If possible, obtain a locker. Lockers can help cut down dramatically on how much you have to carry around. You can take a load off by scheduling trips to your locker into your breaks.
If your mall or shopping center doesn't offer lockers, try to plan trips to your car. Don't carry around more than is absolutely necessary at one time.
When taking breaks, try to eat light foods. A salad and some fruit is a much better option than a burger and fries.
Skip the coffee break! Coffee and sodas contain caffeine and sugar, which add even more stress to your body. Pass on the designer coffee at the java stand and keep drinking water.
"We actually need to eat better than normal during the holiday season," explains Dr. Bautch. "On average, people gain five to six pounds during the holidays. And heart attacks occur more often during the holidays as well. Eating a heavy meal and then running out on an exhausting shopping trip can be very dangerous."
Shopping With Children
If at all possible, DO NOT bring a child or children along on a holiday shopping trip. Most children simply do not have the stamina for such an event, and you and your child will only become frustrated with one another. Don't add this type of stress to an already stressful situation.
Try to split "child duty" up with a spouse or another parent. They'll watch your kids while you shop, and vice-versa.
"Shopping with children is just a bad idea," says Dr.
Bautch. "If your hands are loaded with shopping bags, you may not be able to hold your child's hand, which could increase the chances he or she might wander away from you. Take whatever steps necessary to not have to bring your child along."
Wrapping Your Gifts
Since there is no "ideal" position for wrapping gifts, the most important thing to remember is to vary your positions. For example, try standing at a table or countertop for one package, sitting on a bed for another, sitting in a comfortable chair for another, etc.
Do not wrap packages while sitting on the floor. Wrapping packages while sitting on a hard floor can wreak havoc on your posture, and should be avoided.
Always stretch before and after you wrap gifts.
"When wrapping presents, it's a good idea to 'stretch the opposites,'" says Dr. Bautch. "In other words, if you are leaning forward when wrapping your gifts, stretch backward when you are done."
Housework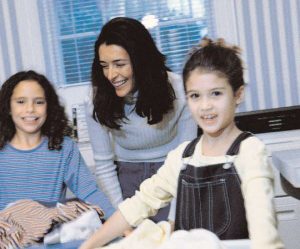 Household chores can be a pain in the sacroiliac. Unless you're careful, routine activities around the home – washing dishes, vacuuming, even talking on the phone – can strain your back, including the sacroiliac area near the tailbone, and result in debilitating discomfort.
But you can protect your back by knowing the right way to go about such activities, according to the American Chiropractic Association (ACA). Consider lifting. It doesn't matter whether you're picking up your child or a heavy bucket of water; you need to do it the proper way to avoid injury.
How?
Bend from the knees, not the waist. As you lift, hold the item as close to your body as possible. If you have to turn to place it, step in the direction of the mturn. That way, you're not twisting your body and straining your spine.
Back-Saving Tips
The American Chiropractic Association suggests the following dos and don'ts for chores and relaxation:
When you wash dishes, open the cabinet beneath the sink, bend one knee and put your foot on the shelf under the sink. Lean against the counter so some of your weight is supported in front.
When ironing, raise one foot a bit. Place it on a small stool or a book to take some strain off your back.
To vacuum, use a "fencer's stance." Put all your weight on one foot, then step forward and back with the other foot as you push the vacuum forward and back. Use the back foot as a pivot when you turn.
While talking on the phone, don't cradle the phone between your ear and shoulder. That can lock up the spinal joints in the neck and upper back, and cause pain. Hold the phone with your hand or use the speakerphone.
While watching television or relaxing, don't use the sofa arm as a pillow. The angle is much too sharp for your neck.
Use a cold pack if your back begins to hurt. Wrap an ice pack in a towel moistened with warm water. The warmth gives way to gradual cold, which likely will alleviate the discomfort.
If pain persists for more than a day or two or if you experience numbness, tingling or weakness in your arms or legs, see a doctor of chiropractic.
Gardening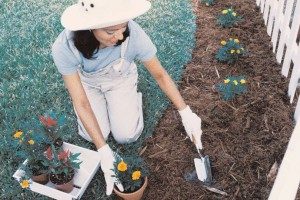 As springtime approaches, weather warms up and leaves turn green, many people will spend more time outside planting bulbs, mowing the lawn and pulling weeds. Gardening can provide a great workout, but with all the bending, twisting, reaching and pulling, your body may not be ready for exercise of the garden variety.
Gardening can be enjoyable, but it is important to stretch your muscles before reaching for your gardening tools. The back, upper legs, shoulders, and wrists are all major muscle groups affected when using your green thumb.
"A warm-up and cool-down period is as important in gardening as it is for any other physical activity," said Dr. Scott Bautch of the American Chiropractic Association's (ACA) Council on Occupational Health. "Performing simple stretches during these periods will help alleviate injuries, pain and stiffness."
To make gardening as fun and enjoyable as possible, it is important to prepare your body for this type of physical activity. The following stretches will help to alleviate muscle pain after a day spent in your garden.
Garden Fitness Stretches
Before stretching for any activity, breathe in and out, slowly and rhythmically; do not bounce or jerk your body, and stretch as far and as comfortably as you can. Do not follow the no pain, no gain rule. Stretching should not be painful.
While sitting, prop your heel on a stool or step, keeping the knees straight. Lean forward until you feel a stretch in the back of the thigh, or the hamstring muscle. Hold this position for 15 seconds. Do this once more and repeat with the other leg.
 Stand up, balance yourself, and grab the front of your ankle from behind. Pull your heel towards your buttocks and hold the position for 15 seconds. Do this again and repeat with the other leg.
While standing, weave your fingers together above your head with the palms up. Lean to one side for 10 seconds, then to the other. Repeat this stretch three times.
Do the "Hug your best friend." Wrap your arms around yourself and rotate to one side, stretching as far as you can comfortably go. Hold for 10 seconds and reverse. Repeat two or three times.
Finally, be aware of your body technique, form and posture while gardening. Kneel, don't bend, and alternate your stance and movements frequently.
When the Bulbs are Planted…
If you already feel muscle aches and pains and did not complete the warm-up and cool-down stretches, there are ways to alleviate the discomfort. Apply a cold pack on the area of pain for the first 48 hours or apply a heat pack after 48 hours, and consider chiropractic care.
Chiropractic Care Can Help
If the pain persists, consider spinal manipulation. The goal of a doctor of chiropractic is to manipulate the spine and help stimulate your body's natural healing process.
Chiropractic in Cyberspace
If you like to surf the Net, check out the American Chiropractic Association's Web page. Not only can you find a doctor of chiropractic near you, but you can learn about the history of chiropractic, exercises to avoid spinal problems, chiropractic education and important studies about the effectiveness of chiropractic care. Visit us today at www.acatoday.org.
Golf
Health Tips for Golfers
Many avid golfers contort their bodies into oddly twisted postures, generating a great deal of torque. Couple this motion with a bent-over stance, repeat 120 times over three or four hours, add the fatigue that comes with several miles of walking, and you've got a good workout—and a recipe for potential lower-back trouble.
As America's love affair with the game continues to grow, the American Chiropractic Association (ACA) has advice on how to take a proactive approach that will prepare your body for many years of pain-free play.
"Most golfers go until they get hurt, then look for help," says Dr. David Stude, member of the ACA Sports Council and founding fellow of the National Golf Fitness Society. "Back pain is a warning sign that there is an underlying problem responsible for a symptom that will likely get worse. Doctors of chiropractic look for the cause of the symptom and help reduce the likelihood of future injury."
If you take the chiropractic approach, you're in good company. According to Dr. Stude, Tiger Woods says that lifting weights and visiting his chiropractor regularly have made him a better golfer. Dr. Stude and the ACA suggest these simple measures to help you avoid back pain or injury and improve your game:
Purchase equipment that fits. Don't try to adapt your swing to the wrong clubs: A six-footer playing with irons designed for someone five inches shorter is begging for back trouble.
For the women in golf: If you have "inherited" your husband's or significant other's golf clubs, they might be difficult for you to use. Not only are the clubs often too long, but the shaft is often not flexible enough for a woman's grip. Women typically play better with clubs that are composed of lighter, more flexible material, such as graphite.
For the men in golf: It is a good idea to spend some extra time performing quality stretches— before and after your game—to increase your trunk flexibility. While men are traditionally stronger than women, they usually aren't as flexible. Men need to improve their flexibility to maintain a more even and consistent swing plane and thus improve the likelihood of more consistent performance.
For senior golfers: If you show some signs of arthritis in the hands, consider a larger, more specialized grip for added safety and performance.
For all golfers: For some, scores may not be as important as enjoying the social benefits of the game. Having clubs that are comfortable will increase the chances of playing for a long time without significant physical limitations.
Take lessons. Learning proper swing technique is critical. At the end of the swing, you want to be standing up straight; the back should not be twisted.
Wear orthotics. These custom-made shoe inserts support the arch, absorb shock, and increase coordination. "Studies show custommade, flexible orthotics can improve the entire body's balance, stability and coordination, which translates into a smoother swing and reduced fatigue," Dr. Stude says. While the upper part of a shoe may score style points, what the foot rests on affects your game.
Avoid metal spikes. They tear up greens and can increase stress on the back. Soft shoes or soft spikes allow for greater motion.
Warm up before each round. "Stretching before and after 18 holes is the best way to reduce post-game stiffness and soreness," says Dr. Stude. Take a brisk walk to get blood flowing to the muscles; then do a set of stretches. To set up a stretching and/or exercise routine, see a doctor of chiropractic or golf pro who can evaluate your areas of tension and flexibility.
Pull, don't carry, your golf bag. Carrying a heavy bag for 18 holes can cause the spine to shrink, leading to disk problems and nerve irritation. If you prefer to ride in a cart, alternate riding and walking every other hole— bouncing around in a cart can also be hard on the spine.
Keep your entire body involved. Every third hole, take a few practice swings with the opposite hand to keep your muscles balanced and even out stress on the back.
Drink lots of water. Dehydration causes early fatigue, leading you to compensate by adjusting your swing, thus increasing the risk of injury. Don't smoke or drink alcoholic beverages while golfing, as both cause loss of fluid.
Take the "drop." One bad swing—striking a root or a rock with your club—can damage a wrist. If unsure whether you can get a clean swing, take the drop.
Chiropractic Care Can Help
Doctors of chiropractic are trained and licensed to treat the entire neuromusculoskeletal system. Some doctors of chiropractic have specialized training in sports medicine and can provide advice for golfers to help them decrease the stresses and strains placed on their bodies. Doctors of chiropractic can address other health concerns, such as shoulder, knee, arm and wrist pain that could affect your game. "If you golf consistently, you will no doubt feel the stress of the game, but by following a few simple prevention tips, it is possible to play without pain for a lifetime," says Dr. Stude.
Pain Free Yard Work
The equipment available today for lawn and leaf management can help turn the average homeowner into a lawn specialist overnight. But the use of weed trimmers, leaf blowers and hedge clippers has also been sending aspiring landscapers to their local doctor of chiropractic.
The American Chiropractic Association (ACA) warns that using this equipment can result in back and neck pain, as well as more serious muscular strains and tears if not used properly. "The repetitive motion that your body undergoes when using such equipment can bring on a whole host of mechanical problems within the body," says Dr. Jerome McAndrews, a longtime ACA member.
Safely Using Outdoor Equipment
Dr. McAndrews offers the following tips to help you enjoy a safe, productive day in the yard:
Regardless of what piece of equipment you are using, make sure it has a strap—and that you use it. Place the strap over your head on the shoulder on the opposite side of your body from the device. This will help normalize your center of gravity.
Be sure to switch the side on which you are operating the equipment as often as possible, and to balance the muscles being used, alternate your stance and motion frequently.
Take frequent breaks.
Consider electric-powered items, especially if you experience back or neck pain, as they tend to be lighter than their engine-powered counterparts.
When picking up or putting down your equipment, be sure to bend from the knees, not at the waist. Keep the object close to your body as you lift, not at arm's length.
"While it is critical that you operate your yard equipment safely, it is equally important that you prepare your body for the work you are about to do," explains Dr. McAndrews. "To help avoid injury, be sure to include a warm-up/cool-down period that involves stretching."
Simple Stretches
Before stretching, there are a few tips to keep in mind. Breathe in and out slowly throughout each stretching exercise until the muscle is stretched to its furthest point. At that point, hold your breath in. When you relax, breathe out. Stretch gently and smoothly. Do not bounce or jerk your body in any way and stretch as far as you can comfortably. You should not feel pain.
Following are stretches Dr. McAndrews recommends for getting the most out of the time you spend in the yard:
Stand up and prop your heel on a back door step or stool with your knee slightly bent. Bend forward until you feel a slight pull at the back of the thigh, calledthe hamstring. You may need to stabilize yourself by holding onto a garage door handle. Hold the position for 20 seconds, then relax. Do it once more, then repeat with the other leg.
Stand up and put your right hand against a wall or other stable surface. Bend your left knee and grab your ankle with your left hand. Pull your heel toward your buttocks to stretch the quadricep muscle at the front of your thigh. Hold the position for 20 seconds, relax and do it again. Repeat with the other leg.
Weave your fingers together above your head with your palms up. Lean to one side for 10 seconds to stretch the side of your upper body, then reverse. Repeat two or three times.
"Hug your best friend": Wrap your arms around yourself after letting your breath out and rotate to one side, as far as you can go. Hold it for 10 seconds. Then reverse. Repeat two or three times.
If you experience pain or discomfort resulting from yard work, call your local doctor of chiropractic.
Posture
Posture Pitfalls of a Working Mom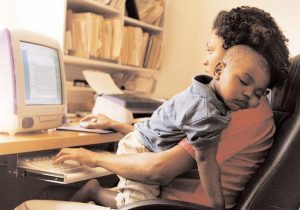 Sandy Smith woke up to the annoying and familiar sound of the alarm clock. It was another day and the beginning of another hectic week. She rolled from her stomach onto her back and unburied herself from beneath the old, down-filled pillows. Sandy reached over and pressed the snooze button in an attempt to steal five more minutes of peace. As Sandy stretched, she felt the pain – a stiff ache that had unfortunately loomed over her body every morning for quite some time.
Once out of bed, Sandy leaned over and tried to concentrate on making the perfect hospital corners. She slightly lifted the large, squishy mattress, and tucked the corners just right, trying to ignore her stiff muscles and joints. She shuffled into the bathroom and brought her toothbrush to her mouth. Hunched over the sink, trying to avoid the tired reflection staring back at her, Sandy brushed her teeth. Her motions were slow this morning, but she had no time to concern herself with a little pain.
"Here they come," Sandy thought to herself as she heard the pitter-patter of four little feet running down the hallway. The kids were awake, eager to begin the day. Sandy threw on a skirt and sweater, pulling her brown high heels out from the back of the closet.
"Ow," Sandy exclaimed. The pain in her back sent a sharp signal to her brain that the day was not going to run smoothly. She clomped down the hall to retrieve the hairbrush stuck in her daughter's long hair, and her feet found Barbie. Her heels had little traction and she grabbed the banister for support.
Realizing she was late, Sandy bent over to scoop up her 2-year-old. Her back seemed to yell at her, and she suddenly realized her toddler was becoming heavier every day. Sandy felt the beginning of a headache.
"I love Mondays," Sandy said to herself as she sat in traffic. She reached for her cell phone, cradling it between her neck and head. Her conference call would need to be conducted in the car, and her headache only worsened.
Thirty minutes later, Sandy pulled into her parking place. She sprang from her car, heaved her over-stuffed leather bag over her shoulder, and scurried through the office doors.
Monday Madness
Sandy's Monday morning was filled with telephone calls and last minute deadlines. She tried to type and talk at the same time, constantly crossing and re-crossing the left leg over the right. She began breathing erratically when she realized her deadline would not be met. The lunch hour was approaching, and it suddenly occurred to Sandy that she had not taken a break all morning. Her computer screen appeared blurry and her wrists were stiff.
The remainder of Sandy's day was much of the same, and she could not wait to take off her shoes. After skipping lunch and sitting through meetings, Sandy drug herself to her car, threw her bag in the back seat and started the stressful trek home.
That night, after the kids devoured dinner, Sandy longed for a long hot shower. The girls were in the bathtub, and she winced as she reached over to carefully lift her toddler onto the floor. By this time, her neck and joints screamed in pain and Sandy wanted nothing more than to climb into bed.
It was 11 p.m. and Sandy was finally lying down. Her bed and pillows did not seem comfortable, and she felt for only an instant that her neck needed a little more support. She drifted off to sleep out of sheer exhaustion.
A New Day
Does Sandy remind you of anyone? The more stressful our lives become, the less we focus on the "moment." When we aren't conscious of how we sleep, breathe, stand, lift, bend or sit, our bodies can take a beating that results in lingering pain. We often avoid the early signs of discomfort we feel in our back, shoulders or neck until we are unable to ignore the pain. By reading the tips below, you can learn to make even the busiest days pain free.
When you wake in the morning, start the day with a couple of stretches. Stand up and stretch your arms above your head. Do the "hug your best friend." Wrap your arms around your body, and turn as far as you can to the left, then to the right.
When performing everyday routines such as brushing your teeth, remember your posture. Do not hunch over the sink; stand up straight.
Don't bend from the waist when you lift a child. Squat with your back straight. Keep the child close to you and use your arms and legs to lift.
Hold the telephone with your hand or use the speakerphone. Cradling the phone between your head and shoulder can lock up the spinal joints in the neck and upper back, eventually causing pain.
While in the office, make sure your chair fits correctly. There should be 2 inches between the front edge of your seat and the back of your knees. The chair should tilt back so you are able to rest while reading from a computer screen.
Many people suffer from tension headaches. Adequate lighting and document holders by your computer can help reduce the risk of a headache. Materials placed on a desk cause you to constantly raise and lower your neck while you're typing.
Do not wear high heels. The weight of the foot is not evenly distributed, which not only causes sore feet, but also added spinal stress.
Do not carry a heavy bag with its strap over your shoulder, unless you place the strap over your head on the side opposite the bag. Wearing a shoulder strap over one shoulder unevenly places the weight of the bag on one side of the body, potentially causing shoulder and back pain. Or better yet, carry a bag with a handle rather than a strap.
Do not consistently cross the same knee over the other. This habit can eventually cause misalignment of the spine.
Even if you remain sitting for the majority of your workday, you deserve a break. Get up from your desk and move around, stretching arms and legs as much as possible to avoid spinal stress.
Bath time can be fun for the kids but stressful on any parent. Make certain to bend from the waist and not the back when bathing your children. Use your legs when you lift your child.
It is important to get a good night's rest. Choose a comfortable mattress and pillow that adequately support the weight of your head and body.
Quality Sleep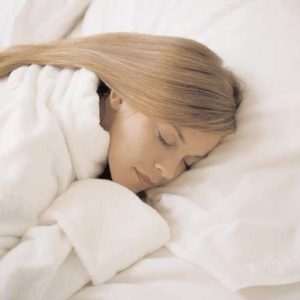 An old Chinese proverb states, "Only when one cannot sleep does one know how long the night is." Anyone who's ever experienced an occasional bout with insomnia—and that's most of us—can relate to this all too well.
In fact, surveys have shown that between 40 and 60 percent of the general population has trouble sleeping. Daily stress and worries, pressures from job and family, body aches and pains caused by uncomfortable beds or pillows, and a host of other issues can keep a person from getting enough quality sleep.
Sleep is critical to good health and functioning, so lack of it is a serious matter. "Sleep is one of the most important functions of the brain," says Frederick R. Carrick, DC, PhD. Through it, our bodies recharge and renew for the next day's challenges.
As wellness experts, doctors of chiropractic can provide patients with a different approach to their sleeping problems— without the use of sleeping pills, which leave many people in a mental haze the next morning. To start, here are a few helpful tips they would recommend for the sleepless in Seattle (or any city, for that matter):
Exercise regularly. Exercising in the morning is best, but if you must exercise in the evening, do so at least two or three hours before bedtime. Any later, and your increased heart rate can interfere with your sleep.
Limit your intake of caffeinated beverages such as coffee, colas and tea—try to avoid them altogether late in the day and near bedtime. In addition, for each cup of caffeinated beverages you drink each day, drink an equal amount of water.
If you have trouble sleeping and then get thirsty, drink tap water at room temperature (cold water may disturb the digestive system).
Eat an early dinner. Eating after 6 p.m. may interfere with sleep as your body works to digest the food you've eaten.
Go to bed at the same time each night and get up at the same time each morning. The routine will help your body know when it is time to rest.
Keep your bedroom at a cool, comfortable temperature and try to make it as dark as possible when you're ready for bed.
Creating a comfortable place to sleep by choosing the correct mattress and pillow is also essential to getting the quality sleep that your body needs to function at its best.
A mattress, for instance, should support the body's weight evenly and allow the spine to stay in its natural alignment. Choosing the right one is a personal matter.
"There are a wide variety of comfort preferences. It's very subjective," says Brian Darcy, operations manager for Springwall, the manufacturer of premium-quality Chiropractic® sleep sets that ACA has endorsed for the past 38 years.
But regardless of whether you like your mattress firm or soft, give it a good trial run before you buy. Darcy recommends lying down on a mattress for a minimum of three to five minutes to get a good feel. Sitting on it simply won't do.
Chiropractic Care Can Help
If you continue to experience pain and discomfort at night or have difficulty falling asleep, visit your doctor of chiropractic. Doctors of chiropractic are trained to treat spinal problems that can interfere with a restful night's sleep. They can also offer nutritional and ergonomic advice that can help improve the quality of your sleep.
Staying Fit
Staying Fit as You Age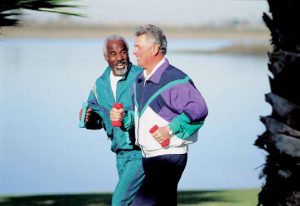 Exercise is often prescribed for patients of all ages to reduce complaints about pain in muscles and bones. But some feel it gets harder to exercise as they get older. The following tips will help you exercise more effectively as you age, making you feel better.
I've been inactive for so long. Won't it hurt to exercise?
You can always become as physically fit as possible, given your current health status and limitations. When you commit to a physical fitness program, you will move toward enjoying life more fully.
First, pick an activity that you enjoy doing and perform it regularly. Make your exercise program as pleasant as possible. If you feel exercising is a chore, you will be uncomfortable with the program and will quit. If you can, ask a friend to exercise with you so you can support each other.
Second, begin your exercise program gradually, starting with five minutes of exercise each day. As you become more comfortable with the routine and notice the positive effects of fitness, you may increase the exercise time.
If you have been inactive for some time, you may feel some small aches and pains. They will fade with time. Be sure to tell your doctor if you experience any unusual pain or other symptoms while or after performing your exercises.
Check with your doctor of chiropractic or other health care provider before starting any exercise or physical fitness program. While exercise is beneficial to your health, depending on your health status, the type of exercises you perform can have profound effects on your health, both good and bad.
How do I start?
Develop a plan for an exercise program and stick with it. Make your exercise program an integral part of your normal daily activities–or use normal daily activities to help your muscles and bones become as healthy as possible:
Research shows that "functional exercises"—those that mimic actual daily activities, such as walking up and down stairs and getting in and out of a chair—can be quite effective.
Some research suggests that people who live in two-story houses are less prone to certain types of heart disease. Repeatedly climbing a flight of stairs or rising from and returning to a seated position helps build leg strength and aerobic fitness. If you hold a weight during these exercises, you can increase your level of physical activity even further.
Household chores, such as vacuuming, loading and emptying the dishwasher, and moving wet laundry from the washer to the dryer can increase strength and flexibility. Lift with your legs, when necessary.
I don't feel as strong as I used to. Can I still exercise?
As we age, we lose muscle mass. Some health care providers suggest that weight training will help prevent strength loss and keep patients feeling younger. Unfortunately, many seniors find they can't lift the heavy weights necessary to actually build muscle mass.
But don't be discouraged. Recent studies show that while muscle strength diminishes with age, muscle endurance does not. It means that, as we get older, we may benefit from switching strength exercises to endurance exercises—working muscles with lighter weights but for a longer period of time.
Exercises that emphasize endurance, such as dancing, walking, or bicycling, may be not only more beneficial but also more enjoyable. Walking with a family member or friend helps your physical fitness—and helps build relationships. These exercises are also aerobic and will benefit your heart health. For people who cannot walk or ride a bike, there are endurance- and flexibility enhancing exercises that can be performed in a chair.
I have arthritis. How can I exercise safely?
Many people with rheumatic conditions are physically inactive. Prolonged periods of inactivity, however, will often make your joints stiff and painful. But, in most cases, you can—and should—exercise. In fact, recent research has shown that older people with arthritis gain modest improvements in physical function, pain, general mobility, and flexibility when participating in long-term exercise programs. Water-based exercises, such as swimming or "water walking," can work on joints without putting them through the stress of weight bearing. If necessary, your doctor can show you how to use a cane, a walker, or other assistive devices to help prevent falls and injuries while you are physically active.
What fitness program will help me most?
The best exercise program should be tailored to your individual health status. Your doctor of chiropractic can help you plan the fitness program that is right for you. Typically, low-impact activities that keep joints moving and minimize pain, such as walking, swimming, and water-based exercise, are effective. Research has shown that exercise can reduce joint stiffness, pain, and inflammation associated with arthritic conditions, which affect most of us as we age.
Doctors of chiropractic can not only help restore muscle and joint function that has been affected by injury, illness, and age-related conditions, but they can also maintain the health and flexibility of your muscles and bones. They often prescribe exercise to prevent and treat many of these conditions, helping older patients to remain active and independent.
Using Technology Safely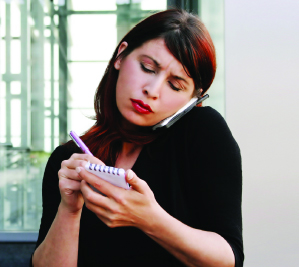 Mobile technological devices have made our lives more convenient. We can now send e-mails, access the Internet, manage our schedules, and use spreadsheets and other office software all from our phones. While this makes it easier to accomplish tasks without being tethered to an office, this has also increased the amount of time we spend using these devices, which is not without risks.
Before these advances in technology, our bodies moved as we used the phone and the computer, we walked to the fax machine, and we flipped through our calendars. Now we slump over a small screen with little change in our position. Our bodies are made to move—not to maintain the same stooped-over posture for long periods of time. This doesn't mean you have to sacrifice these modern conveniences for your health, but you do need to be conscious of the risks and
what you can do to minimize them.
Protect Your Neck
The bent-forward position increases disc pressure. It also increases loads on the muscles. This is similar to the faulty forward position often used when watching TV and working on the computer. Remember these tips:
Sit upright, keeping your ears over your shoulders.
Look down with your eyes and gently tuck your chin in, not forward.
Never pinch the phone between your ear and shoulder. Using a headset reduces muscle fatigue and frees your hands for typing or writing.
Support your forearms on a pillow during extended texting to reduce the strain on your neck and shoulder muscles.
Prevent Elbow Injury
The ulnar, or "funny bone," nerve wraps around the inside of your elbow. Keeping your elbows bent can compress the nerve. As the nerve becomes irritated, you can experience pain, numbness, tingling, and even weakness or muscle atrophy. The nerve sits close to the surface and is also damaged by external pressure. To prevent the risks:
Minimize the time you bend the elbows to hold the screen up to see it.
Instead of returning all your e-mails on the phone, wait until you can use the computer.
Avoid leaning on the flexed elbow while talking on the phone or in the car.
Like a Sore Thumb
Our thumbs are not made to quickly and forcefully press the small keys on cell phones to text and input data. Use the following tips to minimize the risk of injury:
Alternate among using your thumb, index finger, and a stylus, if available.
If your only choice is a stylus, change how you hold it. Switch between holding it like a pen and holding it between the index and middle fingers.
Several multi-tip pens are available at office supply stores that allow you to switch between pen and stylus tips. This is a good option, as the barrel of the pen is thicker than a standard stylus and requires less force on the joints and muscles.
Minimize the use of scroll wheels as they often cause inflammation of thumb tendons.
As technology progresses, there are likely to be more and more tasks we will be able to complete on our phones. While it is convenient, remember to take a break and think about the effects on your body.
Winter Activities: Tips to Avoid Injury
Tips to Avoid Injury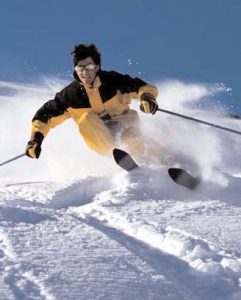 When snow, ice and frigid weather blast into town, watch out, says the American Chiropractic Association (ACA). Winter recreational activities and chores can pose problems for the outdoor enthusiast whose body is not in condition. Winter sports like skating, skiing and sledding can cause painful muscle spasms, strains or tears if you're not in shape. Even shoveling snow the wrong way, clambering awkwardly over snow banks, slipping on sidewalks and wearing the wrong kinds of clothing can all pose the potential for spasms, strains and sprains.
Simply walking outside in the freezing weather without layers of warm clothing can intensify older joint problems and cause a great deal of pain. As muscles and blood vessels contract to conserve the body's heat, the blood supply to extremities is reduced. This lowers the functional capacity of many muscles, particularly among the physically unfit. Preparation for an outdoor winter activity, including conditioning the areas of the body that are most vulnerable, can help avoid injury and costly health care bills.
"Simply put, warming up is essential," says Olympic speedskating gold and silver medalist Derek Parra. "In fact, when pressed for time, it's better to shorten the length of your workout and keep a good warm-up than to skip the warm-up and dive right into the workout. Skipping your warm-up is the best way to get hurt." Parra, who took both the gold and silver medals during the 2002 Winter Olympics in Salt Lake City, Utah, adds that, "You can complete a good warm-up in 15-20 minutes. And believe me, it will make your workout more pleasant and safe."
Derek Parra and the ACA suggest that you start with some light aerobic activity (jogging, biking, fast walking) for about 7-10 minutes. Then follow these tips to help you fight back the winter weather:
Skiing — do 10 to 15 squats. Stand with your legs shoulder width apart, knees aligned over your feet. Slowly lower your buttocks as you bend your knees over your feet. Stand up straight again.
Skating — do lunges. Take a moderately advanced step with one foot. Let your back knee come down to the floor while keeping your shoulders in position over your hips. Repeat the process with your other foot.
Sledding/tobogganing — do knee-to-chest stretches to fight compression injuries caused by repetitive bouncing over the snow. Either sitting or lying on your back, pull your knees to your chest and hold for up to 30 seconds.
Don't forget cool-down stretching for all of these sports — At the bottom of the sledding hill, for instance, before trudging back up, do some more knees-to-chest stretches, or repetitive squatting movements to restore flexibility.
Shoveling snow can also wreak havoc on the musculoskeletal system. The ACA suggests the following tips for exercise of the snow shoveling variety:
If you must shovel snow, be careful. Listen to weather forecasts so you can rise early and have time to shovel before work.
• Layer clothing to keep your muscles warm and flexible.
Shoveling can strain "de-conditioned" muscles between your shoulders, in your upper back, lower back, buttocks and legs. So, do some warm-up stretching before you grab that shovel.
When you do shovel, push the snow straight ahead. Don't try to throw it. Walk it to the snow bank. Avoid sudden twisting and turning motions.
Bend your knees to lift when shoveling. Let the muscles of your legs and arms do the work, not your back.
Take frequent rest breaks to take the strain off your muscles. A fatigued body asks for injury.
Stop if you feel chest pain, or get really tired or have shortness of breath. You may need immediate professional help.
After any of these activities, if you are sore, apply an ice bag to the affected area for 20 minutes, then take it off for a couple of hours. Repeat a couple of times each day over the next day or two.
If you continue to feel soreness, pain or strain after following these tips, it may be time to visit a doctor of chiropractic. "I've always believed in chiropractic care," says Parra. "I've used a lot of other treatments for injuries and pain, but the problem doesn't get fixed until I go to a doctor of chiropractic."